Autumn Brown Indian Sandstone
Details on Autumn Brown Indian Sandstone.
Autumn brown Indian sandstone is a light brown Sandstone. This is very hard and dense sandstone mainly used for paving. Autumn brown sandstone is mainly processed in Natural cleft top finish and hand dressed edges and thickness (Back) is calibrated to 22mm. Furthermore, Brown Sandstone is processed in patio sizes 60×60, 60×90, 60×29, 29x29mm and packed accordingly per wooden crate for export supplies.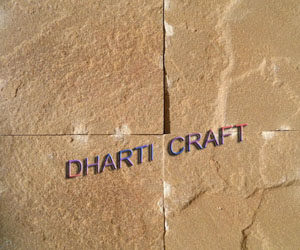 Brown patio slabs are used as flooring material due to its strength. Brown Pavers is a stone by choice due to its durability, strength and beauty. Autumn Brown Sandstone is available in various finishes such as natural cleft, flamed, polished, honed, bush hammered, sawn, antique finish and sand blasted to suit different applications.  In Addition, The edge finish is available in Smooth machine cut or hand dressed. Autumn Brown sandstone paving slabs are perfect for both traditional and contemporary designs of home to garden. Furthermore, Autumn Brown Sandstone is a beautiful and versatile product which adds a feeling of warmth and timeless elegance to compliment or feature any design.
Applications:- Especially Sandstone is widely used in Construction and decoration of building interior and exterior.
Origin: – Autumn brown sandstone is origin of India.
What Sizes of Autumn Brown sandstone paving / brown patio slabs are processed for export supply:-
60×90 / 60×60 / 60×29 & 29x29cm in 22mm calibrated back with Natural cleft top finish, patio pack pattern.
What are the finishes available in Autumn Brown  Indian Sandstone paving:-
Autumn Brown  stone is available in 1) Natural top surface 22mm calibrated 2) polished finish 3) Shot blasted finish 4)Tumbled finish 5)Brushed finish.
 Autumn Brown Indian stone is hard-wearing creamy brown sandstone having a mix of brown light and dark brown tones with hints of grey, buff and plum. The dense structure of Autumn Brown sandstone paving makes it durable and quick drying. It is made up of Grains of quartz and other minerals of fairly uniform size and often smooth and rounded. There is a surface color variation but within tolerance limits. Especially, It has a traditional feel, similar to English York Sandstone. Autumn Brown Indian sandstone paving suits to the extreme European climate, Autumn brown paving / Brown pavers /  Brown paving slabs are frost resistant. Indian Sandstone  brown paving slabs, will weather to give a natural appearance enhancing your buff brown sandstone, path or driveway. In addition, available in wall tiles, floor tiles, garden tiles, Pier caps, steps, pool coping, wall coping and cobbles.
DHARTI CRAFT – Indian Stone paving suppliers. Brown paving slabs exporter from Jaipur, India. Hence, We always offer best sandstone pavers price.  We are supplier of sandstein fliesen.
Contact us for your requirement of paving slabs or brown sandstone paving.