Dholpur beige sandstone
Dholpur Beige Sandstone 
Stone Color - Dholpur Beige Sandstone | Dholpur Beige is a buff white stone having uniform  structure.
Common Names - Beige Stone, Beige Paving Slabs, Indian Beige paving and Dholpur Stone.
Applications of Dholpur Beige Sandstone: -
Beige patio has the tendency to split  naturally. It is processed in beige tiles and slabs of various finishes Sawn, Honed, Shot-blasted and brushed. Furthermore Beige Sandstone is used in various decorative designs due to its color and strength.  In Addition, it is  used for Wall facade and exterior flooring, pathways etc.  The Sawn and Honed finish of beige stone are used for interior flooring and building facade. Also Another use of this stone is in Decoratives like; Column or pillars, arches, doors, window sills, wall facings, fence posts, water fountains, balls, Fire places and Stone sculptures.  Indian Beige Sandstone slabs in natural split finish are used for exterior paving in Garden and pathways since ages. Further more The natural split finish seems like rubbed finish.  Especially  patio pattern are processed for a decorative flooring.
Recommendation for Dholpur beige Sandstone:-
History - Dholpur beige stone has increased the beauty of various historical buildings and forts since ages.  Sandstone is rather used extensively in modern architecture as well as in traditional Architecture.  Beige stone is considered as the best substitute for flooring due to its strength. People like the beige color worldwide which probably increase its demand in the international stone market. Final conclusion -Beige Stone is widely used in construction industry.
DHARTI CRAFT is a quarry owner,  and supplier of Beige paving slabs, beige sawn sandstone paving, beige tiles, beige patio, smooth beige, beige siding, beige stone, beige split face tiles, patio slabs, sandstone paving, Indian sandstone, and 600x600 paving slabs, cheap patio slabs from India. Beige sandstone is  available in Natural as well as Honed finishes for paving and wall stones. Finishes like shot-blast and brushed/ antique are widely used in modern architectural applications.
Specifications:-
 
Classification
Indian Sandstone
Quarry Deposit
Compact
 Excavation
Block
Chisel Splitting
No
Sawing
Possible
Offered in
Blocks, Slabs & Tiles
Finishes Offered
Sawn, Honed & Shotblast, bush hammered.
Standard Specifications
Random Slabs 2cm and 3cm thick Size 200x90cm plus
Cut to size tiles 20mm and 30mm Thick 30 x 30 / 60 x 30 / 40 x 40 / 60 x 40cm 60 x 60 / 60 x 90cmCustom size also available.
Tailor-Made Specifications
Possible
Carved Articles
Possible
Recommended Applications
Interiors & Exteriors
Suitability
Medium to Heavy Traffic.
Consistency
Fair
Fragility
Sound
Delivery
4 to 6 weeks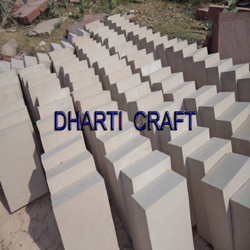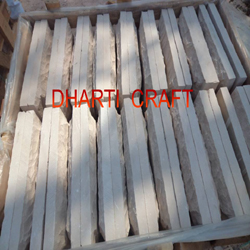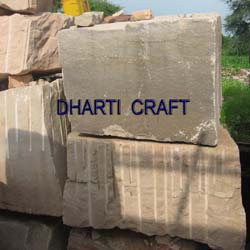 Related Links