ITA GOLD MARBLE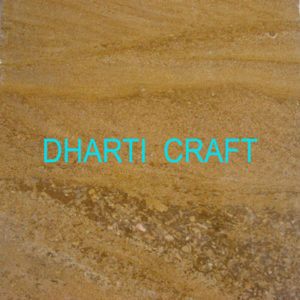 Ita gold Marble is also popularly known as Eta Gold marble and Fossil Gold marble. Eta gold marble is a mix of lime stone as well as marble properties and therefore moving commonly as Marble.  Gold marble is a yellow color marble with light plain texture and  veins.
Eta gold Marble is known for exclusive for its appearance and this marble improves the aesthetics of any interior and exterior. Ita Gold marble price depends upon the quality of marble slab.
Gold Yellow marble with a common characteristic to have pin holes in the raw material. so, Before it reaches the polishing stages, these tiny holes are filled with a polyester resin. It Depends on how deep the invisible tiny hole is, the resin may shrink as it dries, which will leave the surface of the filled area slightly lower than the rest. This does not affect the durability, maintenance or beauty of the stone. As a natural stone product, it is recommended that this should be sealed to extend its life.
Eta Gold Marble is available in small slabs and tiles in various finishes. We supply Yellow marble tiles and slabs in  finishes like, Sanded, brushed, Tumbled, Polished, Leather finish and Bush hammered finish.
Applications:-
The Yellow color of this marble is very appealing to everybody and it is therefore the best choice for your home decor. In addition yellow marble may be used for flooring, exterior flooring, Steps and Risers of your building and home interior.
DHARTI CRAFT, INDIA offer Ita Gold  Marble in Polished/ Sanded / Tumbled / Shotblast and brushed Marble for decorating buildings or installation in residential as well as in commercial buildings. This marble can also be used for Kitchen, Vanity, Table tops, flooring, Stairs etc. The Ita gold is available in different finishes like Honed, Sawn, Sand Blasted, Polished, Leather, brushed antique etc.
DHARTI CRAFT is an Exporter-Supplier of Ita gold Marble from India.
Why Ita Gold Yellow Marble is considered as the best selection in Marble, it's being due to its color and shade. Ita gold yellow marble is always the first choice, it takes good polish, which is mostly preferred in interiors. When you want to use the gold stone in exteriors the other finishes will offer you the beauty of antique look. It can also be used in exterior wall or pavings or near water bodies like swimming pools etc. Marble is available in Book matched marble slabs.
You may also visit our Stone Gallery for more options or contact us for any questions.

SPECIFICATIONS
| | |
| --- | --- |
| Classification | Ita Gold Marble - Origin - India |
| Offered | Small Slabs, tiles and Blocks |
| Finishes | Sawn, Honed, Polished, Shotblast, Leather. |
| Standard Dimensions | Slabs 2cm and 3cm thick. |
| | Calibrated & Bevelled Tiles 10mm |
| | 305x305mm / 305x610mm |
| | Cut to Size Tiles of 2cm thick. |
| | 30x30cm, 30x60cm, 60x60cm. |
| Tailor Made Specifications | Possible |
| Recommended Applications |  Interior & Exterior (Shaded) |
| Suitability | High Traffic |
| Consistency | High |
| Fragility | Sound |
| Delivery | Fast |
| Packaging | Wooden Crate / Pallets |