Luxury Stones are especially the super fine quality natural stones, used as decorative stones like marble carpet mother of pearl tiles India stone mosaic tile. These stone creates luxury feeling to the environment or surroundings.  Furthermore these stone are processed with special attention and excellent examples of craftsmanship. Creative stone ideas, with special skills of artists and craft made these stone special and decorative piece of art. Luxury stones are especially made from Semiprecious stones, marble, Agate, Sandstone and various other natural stones.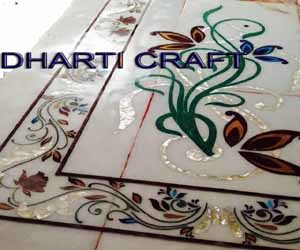 SEMI-PRECIOUS STONES – These are very bright luxury stones. Procured from the deep sea in small pieces for further processing.  Stones are further used to prepare large piece of panels, tiles, slabs, countertops, wash basins, Marble Carpet etc.
AGATE STONE SLAB – Small lumps of agate are cut and processed to prepare big tiles, slab and basins. Especially these colors are in demand. Blue Agate slab , Red Agate slab, Brown Agate slab, Black Agate slab , white agate, wild agate panels, Agate Countertops.
MOTHER OF PEARL TILES INDIA – Small pieces are used to prepare tiles, panels and slabs. Mother of Pearl Slab white & Mother of Pearl  Slab – Yellow.
FLEXIBLE SLATE VENEER / FLEXIBLE MARBLE VENEER

 – Flexible Stone veneer are prepared from the natural slate stones. Type Regular natural and translucent/ backlit. These thin stone veneer sheets are used for the interior and exterior wall covering/ wooden coverings and backlit.  Slate Veneer sheets are processed in more than 22 colors of Natural Slate and Sandstone. Каменный шпон Slate Veneer
STONE MOSAIC TILE / Ledge Stone Veneer  – These are small assembled pieces to make a bigger pieces. Say 1ft x 1ft or 6″ x 24″  processed with various  Natural Stones. Especially interior and exterior decoration purposes.
STONE ARTICLES – Garden stones like stone fountains, Stone Columns, vases, Birth Bath, Sculptures, Gazibos, Stone Benches , Stone balls. Marble Elephant figurines,  are processed for enhancing the feel of natural surroundings.
Finally In addition, It will be our pleasure to serve you with best of our collection. Please click here to contact us.
---
<—-Semi-Precious Stone Sink  RED AGATE SLAB – GEMSTONE–>