TAN BROWN SANDSTONE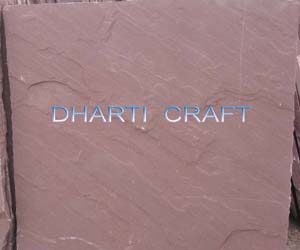 Tan Brown Sandstone is also known as Chocolate Sandstone and is available in brownish hue to present Iron oxides.  Furthermore, Brown sandstone is a good choice as it gives a contemporary traditional look. In Addition, One can go for Tan brown sand stone  to give their home a brand new traditional décor.  Hence, therefore,  various hotels use Chocolate sandstone accent to give it a modern yet a traditional  look. The color varies from soft chocolate to light purple. Especially it gives a classic look to any building construction.  Brown Sandstone is processed in Natural split finish, Polished finish and sanded finish. Especially we recommend to use different finishes based on the area. We have completed various park and public area with Tan brown Sandstone installations in Europe.
APPLICATIONS:-
Chocolate Sandstone tiles is not only durable but also are beautiful to watch. In Addition, One can get this flooring done in their home, on terrace or outside area of the house like gardening area, pathways or pool side. Furthermore, It makes the room look elegant and gives timeless style. In addition Chocolate sandstone are also recommended in Applications like exterior and interior elevations. Garden stones, water fountains, balls, Gazibos, Jallies, Stone sculptures are processed with Tan Brown Chocolate sandstone origin of India.
Sandstone Finishes :- 
This is one of the most suitable material when it comes to Building facade stone,  flooring and paving. Chocolate Sandstone is available in various finishes such as natural cleft, polished, honed, Tumbled, sawn and sand blasted to suit different applications. The edges finish is processed in sawn smooth, hand dressed and chamfered, bevelled.  Architects and contractors can use different edge design or combination to beautify the building residential or commercial. Tan Brown Sandstone is also used for exterior cladding. It is furthermore available in natural, sawn and polished surface finishes.
DHARTI CRAFT -  We are exporter, supplier, manufacturer, quarry owner of Tan brown Chocolate sandstone tiles and slabs from India.
Please Contact us for your requirement and questions if any.
---
Specifications
Classification
Sandstone Origin India
Quarry Deposit
Compact
Quarry Excavation
Block
Chisel Splitting
Not Possible
Gang Saw Sawing
Possible
Offered in
Blocks, Slabs & Tiles
Finishes Offered
Sawn, Honed & Shotblast
Standard Specifications
Random Slabs 2cm and 3cm thick

Size 200x90cm plus

Cut to size tiles 20mm and 30mm Thick
30 x 30 / 60 x 30 / 40 x 40 / 60 x 40cm
60 x 60 / 60 x 90 / 60 x 120cmCustom size also available.
Tailor-Made Specifications
Possible
Carved Articles
Possible
Recommended Applications
Interiors & Exteriors
Suitability
Medium to heavy traffic.
Consistency
Fair
Fragility
Sound
Delivery
4 to 6 weeks